2Bleu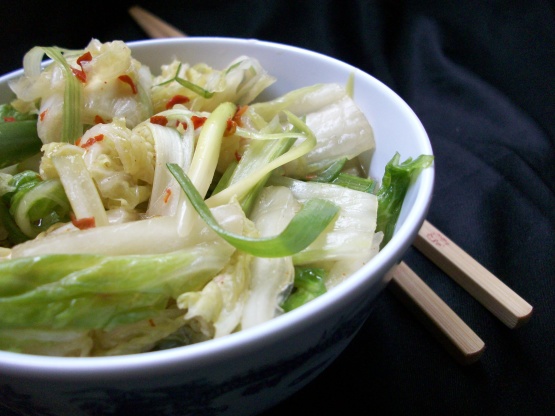 This recipe is a combination of 3 different recipes, that come the closest to the kimchi I prefer. The favorite kimchi vegetable is Chinese (or Napa) cabbage. The Koreans ferment it in enormous quantities. They then pack the kimchi into huge earthenware jars, bury the jars in the ground up to the neck, and cover the lids with straw until the kimchi is needed. Kimchi almost always includes hot pepper, usually dried and either ground or crushed into flakes. Because the ground dried hot pepper sold in Korean markets is generally fairly mild, Koreans can use generous quantities. Some of the Mexican (and New Mexican) ground peppers now sold in supermarkets are comparable. If you can't find ground pepper with a moderate heat level, you might combine sweet paprika and cayenne to suit your taste. Cooking time equals fermenting time.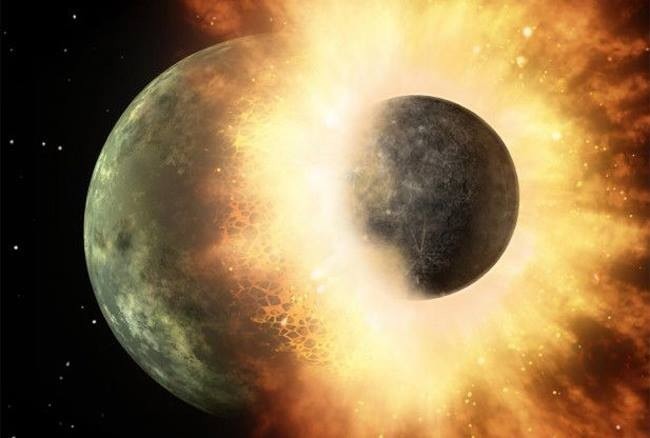 Top Review by 2Bleu
Such a simple yet tasty kimchee recipe. Mine turned out a bit saltier than I'd prefer and without any authentic gochujang, I used red pepper flakes with some chai spice and just a bit of cayenne. It yielded just the right amount of kick to make this worth-while. I kept my jar in my personal fridge so I let it "sit" for about 10 days before trying. Texture was perfect, and if I can find some korean pepper, I'm sure it will gain that authentic flavor I long to have! Thank you for sharing this wonderful recipe. ~Buddha
Dissolve the 3 tablespoons salt in the water.
Cut the cabbage into cut into 2-inch squares.
Put the cabbage into a large bowl, a crock, or a nonreactive pot, and pour the brine over it.
Weight the cabbage down with a plate.
Let the cabbage stand for 12 hours.
Drain the cabbage, reserving the brine.
Mix the cabbage with the remaining ingredients, including the 1 teaspoon salt.
Pack the mixture into a 2-quart jar.
Pour enough of the reserved brine over the cabbage to cover it.
Push a freezer bag into the mouth of the jar, and pour the remaining brine into the bag. Seal the bag.
Let the kimchi ferment in a cool place, at a temperature no higher than 68° F, for 3 to 6 days, until the kimchi is as sour as you like.
Remove the brine bag, and cap the jar tightly.
Store the kimchi in the refrigerator, where it will keep for months.