gailanng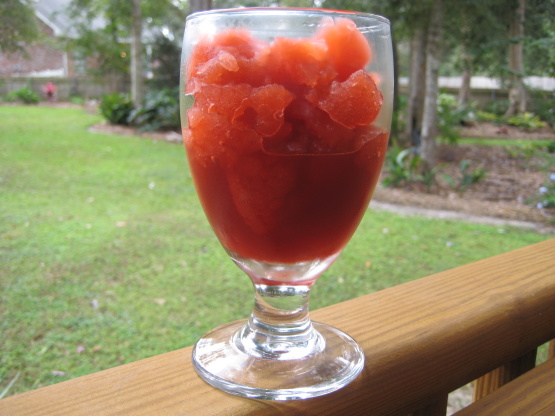 It is very good. I got it from a Kool-aid wrapper.
1⁄2 cup Kool-Aid, mix

3

cups ice

1

cup water
Place 1 cup of water and 1/2 cup of your favorite Kool-aid mix and 1 cup of ice cubes in blender. Cover and blend on high speed until smooth.
Add additional 2 cups of ice. Cover blend using pulse action until smooth.