Kool-Aid® Lemonade-Iced Tea
loof751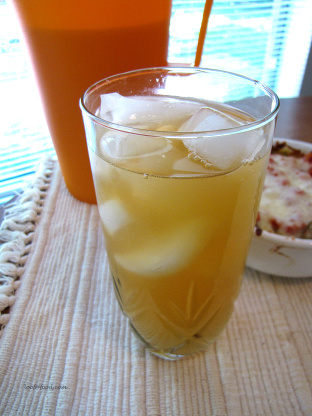 A refreshing tea drink that my family enjoys. Adapted from splenda.com.
Put tea bags in boiling water and let stand for about 10 minutes.
Remove and discard tea bags.
Put Splenda and kool-aid in a pitcher.
Add tea mixture to pitcher.
Stir until drink mix is dissolved.
Stir in cold water.
Serve over ice cubes and lemon slices if desired.