gailanng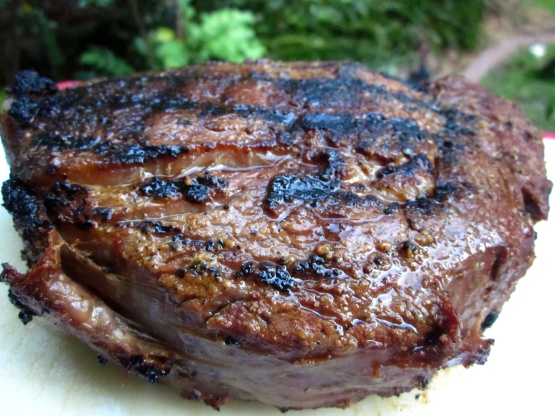 Forget plain steaks, chicken or ribs at your summer barbecue! Instead, enjoy Big Island flavor by coating meats with this easy coffee rub from the Four Seasons Resort in Hualalai.

The whole family loved this one. So yummy and easy. I did not have Kona coffee, so I used Decaf Expresso Beans. Used it on 2 very large NY Filets (like Filet mignons only leaner and larger. The meat was so tender and flavorful. I still have a lot of rub left over and can't wait to try it on pork ribs with maybe some cayenne to give it a kick. Thank you, this will be our go to rub for so many things.
In food processor, combine all ingredients; process until coarsely ground. Store in airtight container.
To season steak: Coat both sides of 2-1/2-3-lb. boneless sirloin steak (about 1-inch thick) with 1/2 cup coffee mixture. Let stand at room temperature 30 minutes before grilling or pan-frying to desired doneness.