PaulaG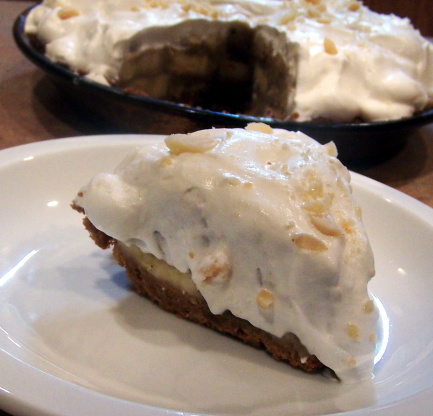 Banana cream pie with the addition of coffee. Good stuff.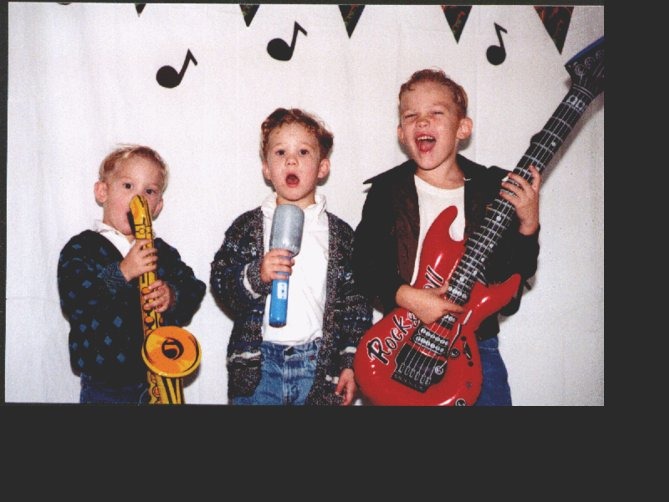 What a great change of pace from regular banana cream pie! I love it!! The filling is to die for! Made for ZWT and the Saucy Silverados!
Crust:.
Using the steel knife of a food processor, combine crust ingredients.
Press into a 9 inch pie plate. Bake at 375 degrees for 10 minutes.
Cool.
Filling:.
In a heavy-bottomed saucepan, stir together sugar, flour and salt.
Add coffee and evaporated milk.
Bring to a gentle boil, whisking frequently until mixture begins to thicken.
In a small bowl, beat egg, milk and vanilla. Add 1/4 cup of the hot mixture to bowl, stirring constantly.
Add egg mixture to the pan and stir constantly until mixture thickens.
Remove from heat and cool.
Slice 1 banana into bottom of prepared crust.
Pour half of cooled pudding mixture in crust, and top with another sliced banana and the remaining pudding.
Slice the last banana on top and spread with whipped cream topping.
Chill.