3 Reviews
I really liked these cookies! Such a unique flavor and so addicting. I used soft dates and sort of made my own paste. Then I haved the dough recipe and ended up with leftover date paste. So I blended it with soy milk and had a wonderful smoothie! Really liked the cardamon and cloves. It's not a flavor combo that I'm used too. But I will be soon, because it was so good. Next time I'm going to slice the cookies about 1/2 an inch thick because when they puffed up during baking, they were just a bit too big. overall a 5-star recipe all the way!

Popular demand dictates five stars!! I took these to the espresso bar---gave people tastes--they wanted to buy them (I let them). Ironically, unlike the prior reviewer, I used shortening though my instinct was to use butter. I ground up cloves and cardomom pods--kitchen smelled fabulous! The chopped dates did just sort of melt into a paste which, once cooled, was easy to roll out (like apricot shoeleather). I'll be making these lots of times. This recipe also has me thinking of other ways to use dates. Thanks, Dreamer!!!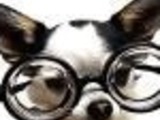 These are sooo good. I might try alittle more of the spices next time because its such a great unique flavor. I was out of shortening so used butter. Next time I'll try the shortening. I think it will hold together better and be pretttier. Its a must try and try again and again.
Klaychah (Date Cookies)