Prep 45 mins
Cook 50 mins

This cookie is one of Iraq's famous sweets. Recipe source: Toronto Star website. Time to make does not include 1 hour standing time. The time to make is an estimate. I didn't write it down when I made these cookies.
Directions
In saucepan, combine dates, butter, water, cardamom and cloves.
Cook over low heat, stirring occasionally, 15 minutes or until dates become a paste.
Let stand at room temperature 1 hour.
Meanwhile, in mixing bowl, combine flour, sugar, baking powder and salt. Make a well; add shortening and milk. Knead into dough, adding more flour or milk if necessary.
Divide dough into 4 parts then roll, one at a time, to about 1/4-inch thickness.
Divide date paste into 4 parts and roll each out, between sheets of wax paper, to match dough size.
Remove wax paper; place date layer on dough. (If date paste is too soft, gently spread each portion on dough with knife.)
Roll into cylinder, jellyroll style.
Slice rolls into 1-inch pieces and place on greased baking sheet.
Bake in preheated 325F oven 35 minutes or until cookies begin to turn golden brown.
Let cool.
Reviews
Most Helpful
I really liked these cookies! Such a unique flavor and so addicting. I used soft dates and sort of made my own paste. Then I haved the dough recipe and ended up with leftover date paste. So I blended it with soy milk and had a wonderful smoothie! Really liked the cardamon and cloves. It's not a flavor combo that I'm used too. But I will be soon, because it was so good. Next time I'm going to slice the cookies about 1/2 an inch thick because when they puffed up during baking, they were just a bit too big. overall a 5-star recipe all the way!

Popular demand dictates five stars!! I took these to the espresso bar---gave people tastes--they wanted to buy them (I let them). Ironically, unlike the prior reviewer, I used shortening though my instinct was to use butter. I ground up cloves and cardomom pods--kitchen smelled fabulous! The chopped dates did just sort of melt into a paste which, once cooled, was easy to roll out (like apricot shoeleather). I'll be making these lots of times. This recipe also has me thinking of other ways to use dates. Thanks, Dreamer!!!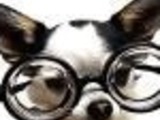 These are sooo good. I might try alittle more of the spices next time because its such a great unique flavor. I was out of shortening so used butter. Next time I'll try the shortening. I think it will hold together better and be pretttier. Its a must try and try again and again.