Kiwifruit Summer Fruit Salad
Rita1652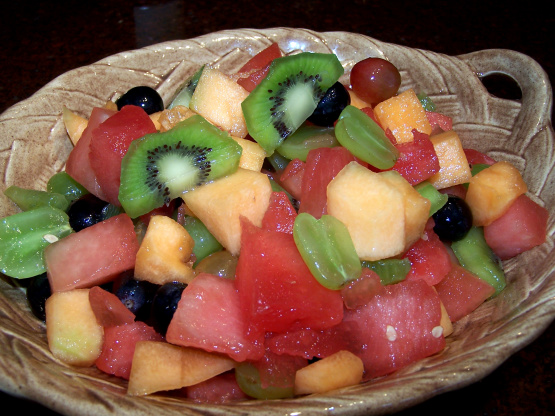 The original of this recipe was found online at kiwifruit.org, but I tweeked it slightly!
I had some kiwis to use up from my CSA box and my local gracery store has fruit salad that includeds watermelon, grapes, honeydew, canteloup and strawberries. So I mixed the kiwi with the pre made fruit salad, topped with cottage cheese and enjoyed a nice refreshing dinner after getting home from work late last night! Thanks Sydney Mike for a great little dish!
Combine all fruit in large bowl.
Top with cottage cheese & serve.