Just another way to serve up the mighty kiwifruit! Recipe found online at kiwifruit.org. Preparation time does not include time to cool down.
Directions
Preheat oven to 350 degrees F.
Whisk together flour & 1/4 cup powdered sugar.
Cut butter into flour mixture until mixture looks like cornmeal.
Pat into 9" square pan & bake for 15 minutes.
Combine granulated sugar, kiwifruit, eggs, lime juice, lime zest & baking powder.
Pout over baked crust, & return to oven.
Bake an additional 25 minutes.
Cool & sprinkle with remaining powdered sugar.
Cut into 16 squares & serve.
Reviews
Most Helpful
This is a very easy weekday dessert to make. We love kiwi, but even using 3 large ones we could not taste it much (I wonder if there is kiwi extract out there?). There was a lot of crust to contend with. Less crust, more kiwi, and some whipped topping would surely make this a 5 star recipe. Made for PRMR.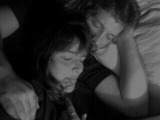 This is very good. I didn't use powdered sugar at the end. I like it the way it is. I reduce the sugar to 3/4 cup. I used the lest of 1 lime. Thanks Sydney Mike :) Made for Please Review my Recipe
Great way to use kiwis - a fun change to traditional bars to take to a get together. Cut them small as they are quite sweet and rich - according to my 14 year old!! ;) Family enjoyed them - only change I made was adding 3 kiwifruit (after reading previous review I thought maybe that would help give more fruit taste, but we thought it was fine), and I did bake the crust an additional 3 minutes before adding fruit mix, then added another 6 minutes on the final bake time. Could just be oven variation. ;) Crust tastes like shortbread - yummy! I think that I would reduce the amount of crust just so it wasn't so thick - so the ratio of crust to fruit was more equal like a lemon bar - the crust is terrific though!! I did like the fruit with 3 kiwis too! Lovely recipe - thank you!