loof751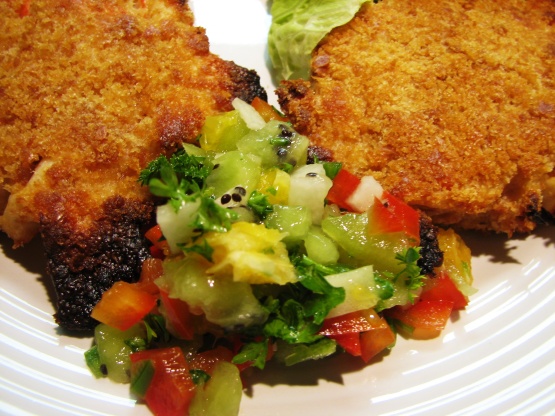 I was drawn to this recipe not only because of the kiwi, but because it includes jicama! The original of this recipe is from online at kiwifruit.org. Can be used as a dip, as a sauce over fish steaks, chicken or pork, or served over a warm flour tortilla filled with scrambled eggs!
In large bowl, combine all ingredients, mixing well.
Chill briefly before serving.