2 Reviews
These are OMG delicious! They melt in your mouth! Not necessarily a good thing! These knocked our socks off, and 5 stars is not enough, even though when I made them, the desiccated coconut was not yet in the instructions; I added with the rolled oats. Thanks, FT! Made for ZWT5, Kitchen Witches.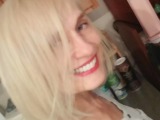 WOW! I expected these to be hard as rock jawbreaking clods but was I ever surprised! These are great, wholesome "cookies", kinda like a granola bar. My sons devoured them. Thanks for a great simple recipe. Made for Photo Tag.

Kiwi Tararua Biscuits for Tramping Trips!