karen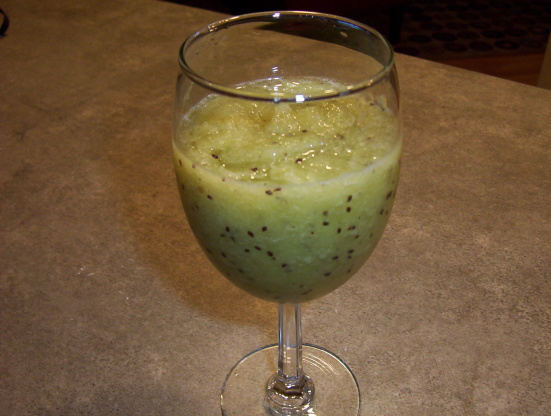 Diabetic Exchange 1 fruit per serving

Top Review by karen
I have to admit that this is a bit too sweet for me. I used Equal, and didn't have orange zest so I addd about a tbsp of orange juice. It is a very pretty drink, and a great way to get your Vitamin C for the day, but next time I would cut down on the sugar or sweetener. A tip for easier prep...instead of peeling & slicing the kiwi, I cut it in half and used a spoon to scoop out all of the fruit. It's a lot easier than peeling and you don't waste any of the fruit.
In a blender, combine the first three ingredients; cover and process just until smooth.
Add artificial sweetener.
Stir in orange peel.
Pour into an ungreased 8-in. square pan.
Cover and freeze for 1-1/2 to 2 hours or until partially set.
Spoon into a mixing bowl; beat on medium speed for 1-1/2 minutes.
Return to pan; freeze for 2-3 hours or until firm.
Let stand 10 minutes before serving.
Spoon into small bowls; garnish with orange and additional, kiwi if desired.