Kittencal's Tuna Melt Sandwich
Trust me you will be craving this often once you try it! --- you may use regular white salt but the seasoned salt is better, also use as much cheese and tomato slices as desired, I sometimes add in some chopped sweet yum yum pickles to the tuna filling too --- low-fat mayonnaise and cheese may be used :)
Directions
Set oven to broiler heat.
In a bowl mix tuna, mayo, lemon juice (or red wine vinegar) celery, green onions and parsley; mix well.
Add in seasoned salt and lemon pepper to taste.
Place the bread slices on a baking sheet and broil for 1 minute or until lightly toasted.
Remove from heat, divide and spread the tuna mixture on top of each bread slice.
Place one cheese slice over the tuna, then one tomato slice (you can use 2 tomato slices if your wish) then another slice of cheese on top.
Return the layered bread to oven and broil for about 3 minutes, or until the cheese is melted.
Reviews
Most Helpful
I've made this recipe so many times the paper I printed it on is wearing out! We love this sandwich! Whether you've cooked for 20 years or 20 days this easy recipe will leave you with a smile on your face! Quick and easy to put together and absolutely delicious! Thanks Kitt! This is a recipe in my "tried and true" collection that I will be making for many years to come!
This was an excellent tuna melt. I loved the flavor from the seasoning salt, added lots of black pepper and instead of minced parsley, I used about 3/4 tsp. dried tarragon. Served on an English muffin with American cheese because that's what I had on hand...but can't imagine it being any better! Great recipe, love the simplicity, and you're right, Kittencal, it really cures a craving! Thanks for sharing this delight that is sure to be a regular in our household.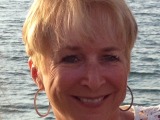 Loved it. I used white onions, as I was out of green. Loved the crunch from the celery, and the double cheese makes the sandwich. Thanks!