Kittencal's Taco Seasoning Mix
HokiesMom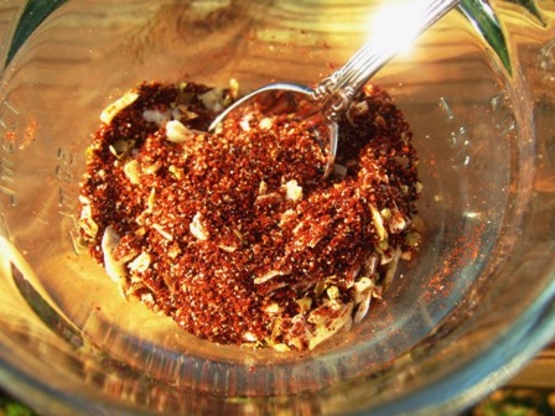 After experimenting with many different spice combinations over the years for me this is the closest to the store-bought package taco seasoning --- I always increase this recipe 10x and keep in a glass jar tightly covered in my fridge to have ready for recipes, if you like lots of heat then adjust the cayenne pepper to taste or you may omit completely, if you can find some dried granulated tomato powder then add about 1-2 teaspoons with the mix, I purchase mine at a bulk spice store it really gives the seasoning a lift, the amounts stated are equivalent to one package taco seasoning mix -- don't save this mix to use only for tacos, add some in your recipes to kick up the flavor, it's even great in chili, ground beef mixture for casseroles, stew, soups, and add some into you hamburger mixture for burgers, I even add this to my Parmesan meatballs --- this also makes a great gift for the cook on your list just increase amounts and present in a fancy glass jar.

I'll be using this instead of buying the packets of taco seasoning from now on. Mixed, it makes 1.5 ounces which is the weight of a packet of seasoning. However, I expect that most of what comes in the store-bought packets contains mostly fillers and little spice. I used about 1 TBSP. of this seasoning for 1 pound of ground beef, and I found it perfect in that ratio. Another great recipe - thanks Kittencal!
Combine all ingredients (double or triple if desired) .
Store tighty sealed in a small glass jar until ready to use (I store mine and all spices in the refrigerator).
**NOTE** this is only optional, if using the mix for tacos you might want to add in some flour into the seasoned cooked ground beef to thicken, I also add in about 1-1/2 cups tomato sauce and simmer, stirring for 20 minutes over low heat.