Kittencal's Super Moist One-Bowl Dark Chocolate Cake
anniek36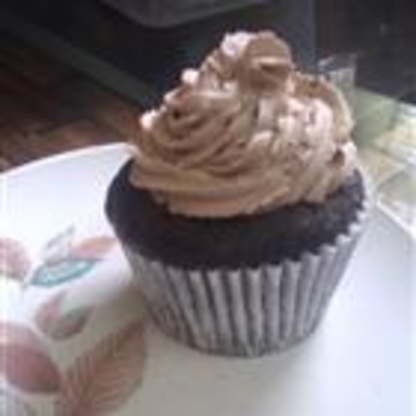 WOW! This cake was over the top DELICIOUS!!!! Making it was quite an interesting experience though: I followed all of the ingredients to a T, except for exchanging the white vinegar for apple-cider vinegar (with no noticeable difference) and increasing the vanilla by one tsp. The dry ingredients were super lumpy, so I had to sift them all together (mostly due to the brown sugar that I used I think) before adding the wet ingredients. Then, because I wanted a round layer cake, I poured the batter into two 9" round cake pans, expecting to see a beautiful cake in about 30 minutes. I noticed that they were quite full but brushed that aside. But, alas, I opened the oven door about fifteen or twenty minutes into the baking to smell that usually delicious chocolate cake smell and...YUCK! It smelled like burnt barbecue! The cakes were overflowing, causing them to drip and burn onto the bottom of the oven! I hadn't thought the batter would overflow the pans, but they did! I ended up cooking one pan for about 8 minutes longer and the other for about five minutes. Although they tasted so yummy, I recommend if using 8 or 9" rounds to place them on a baking sheet while baking and also make one or two cupcakes, otherwise be prepared for a big burnt mess in your oven and a house that smells like burning barbecue!
Set oven to 350 degrees F.
Generously grease a 13 x 9-inch baking dish (make certain you pan is well greased).
In a large mixing bowl combine the flour with sugar, sifted cocoa powder, baking soda, baking powder, salt and cinnamon (if using).
Add in eggs, cooled coffee, vanilla, half and half cream (or milk) oil and vinegar; mix until on medium speed of an electric mixer until blended and smooth (the batter will be thin).
Pour into prepared baking pan.
Bake for about 35-40 minutes or until cake tests done.
Cool completely before frosting.