Kittencal's Roasted Brussels/Brussels Sprouts
Don't be afraid to roast these until golden brown that is what gives these flavor! --- you may use thinly sliced garlic cloves in place of the powder however I find that the sliced garlic tends to burn while cooking, the choice is up to you --- remember to remove the outer leaves on each brussels sprout and the sprouts should be completely dry or water will accumulate in the bottom of your pan while roasting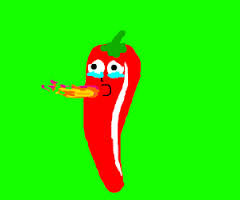 I just love roasted brussels sprouts and these taste amazing!!! I love garlic powder on roasted vegetables and I used some new granulated garlic powder that I got at Penzey's spices. Also, I have finally learned that to really get a good roast inside and out with brussels sprouts, I cut them into quarters. It really gives them a tender and wonderful flavor and the middles get cooked as well as the outsides! This is a great recipe for roasted brussels sprouts and I especially love the extra touch of freshly grated parmesan cheese!!! Thank you so much, Kittencal !!!
Set oven to 350 degrees F.
Grease a 13 x 9-inch baking dish.
Slice off a small piece of the bottom core off of each brussels sprout then remove the outer layer of leaves and discard then place the sprouts in a large bowl.
In a small bowl whisk together the oil with melted butter, garlic powder and salt; pour over the sprouts and toss well to coat.
Transfer to baking pan.
Bake for about 35-40 minutes or until golden brown tossing a few times during cooking.
Transfer to a bowl then sprinkle with Parmesan cheese.