Kittencal's Old Fashioned Rice Pudding
Rita1652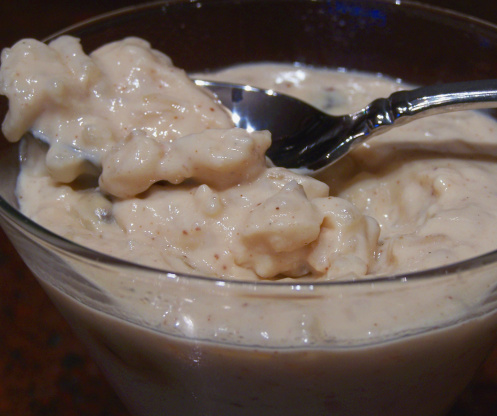 This recipe goes back over 20 years, it so rich and creamy and one of the best rice puddings!

OMG Kitz you did it again!!! I always know when looking for a recipe if you have one in the catagory to make that first. I didn't have the Aborio Rice but did have Calrose Short Grain, No evaporated milk so substituted Heavy Cream which I pretty much always have a quart or two of... no raisins??? Used dried cranberries instead. Was a tad bit concerned since my old recipe of Rice Pudding was made with eggs... but figured what the heck you know what you are doing... so went with it. Am I ever glad I did, this is really a very nice rich, but not too rich pudding that will make a wonderful dessert with tonights meal and because I doubled it ( I do love rice pudding) I will have plenty for snacks and treats this week. Thank you for another Kittencal wonderful and delicious recipe!!!
In a large heavy-bottom saucepan, cook rice according to package.
Drain any additional liquid; add the sugar, pinch of salt, half and half, evaporated milk and vanilla.
Mix, and simmer on low heat for 20 minutes.
In a small bowl, mix the water and cornstarch together until smooth; add to the rice mixture; simmer for 20 minutes longer.
Let cool, add the raisins.
enjoy!