Kittencal's Mushroom Rice
Boomette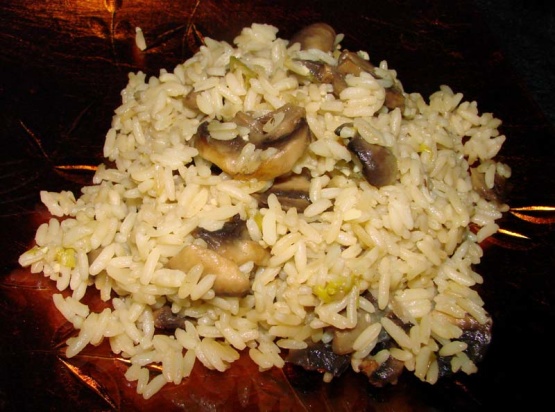 This recipe was tested and developed using converted white rice, I cannot promise the same results using a different rice. This complete recipe may be doubled and for a firmer rice reduce the broth slightly.
In a medium heavy saucepan melt butter over medium-high heat.
Add in fresh mushrooms and cook for about 5 minutes or until slightly browned.
Add in onion; cook stirring for about 4 minutes or until softened.
Add in garlic and cayenne; cook stirring for about 2 minutes.
Add in chicken broth, rice and black pepper; bring to a boil over medium heat.
Reduce heat to low, cover and simmer for about 20 minutes or until rice is tender.