Kittencal's Mini Meatball Minestrone Soup
This is a delicious rich soup that will need a longer cooking time then most soups and tastes even better the next day it's really a meal in itself, I serve it with garlic bread on the side --- to save some time prepare the meatballs up to a day ahead, the meatball mixture may be doubled if desired, if you don't use all the meatballs then freeze for another time and just drop them into the soup frozen -- 1/4 to 1/3 cup dry red wine may be added to the soup :)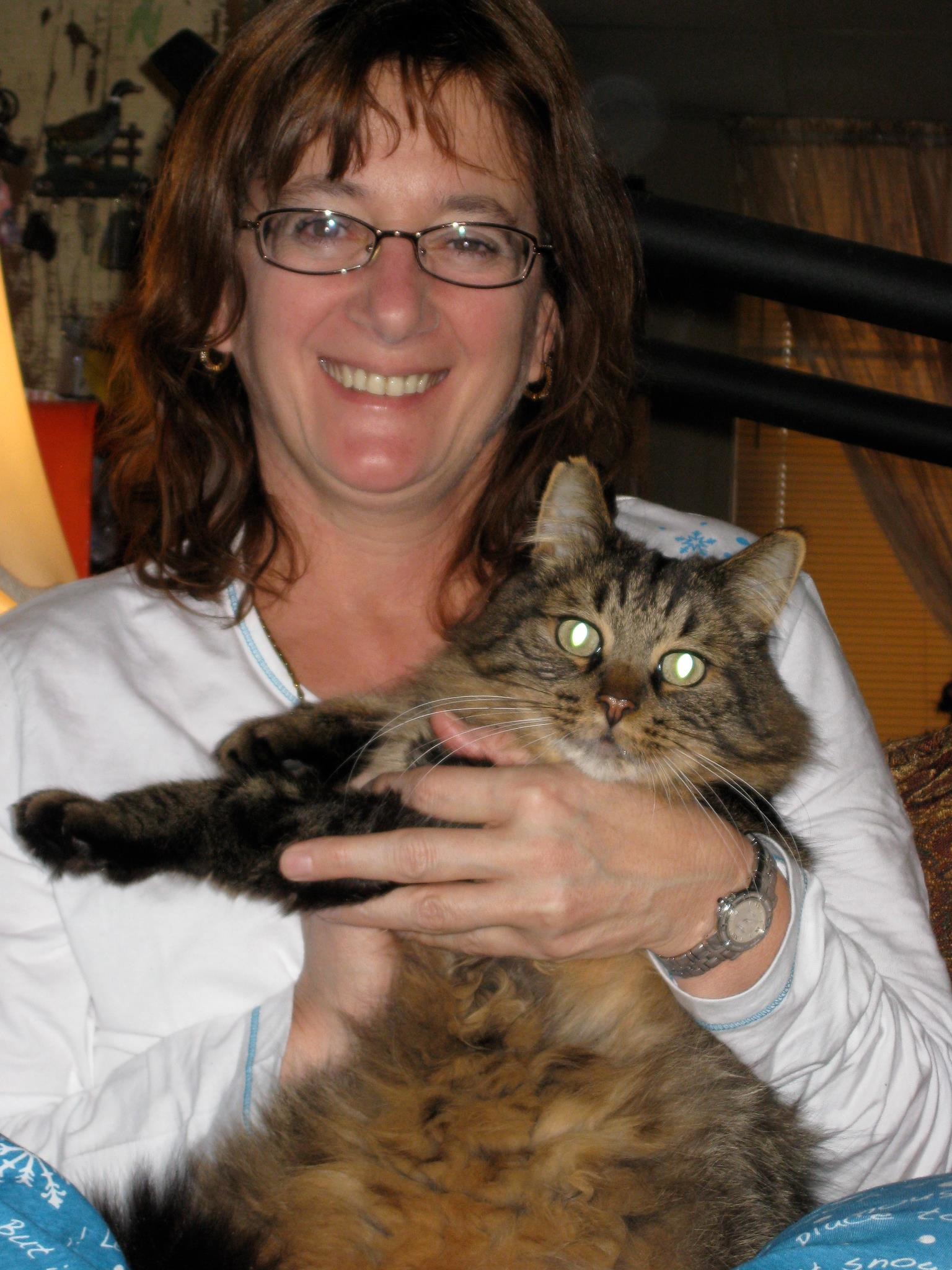 My kitchen sure smells real good today. This soup is absolutely fantastic. Delicious blend of flavors. All I can say is Wow Kittencal. I love your recipes. I followed the recipe except I had about 1/2 cup frozen corn and added that, and I added a bit extra broth. The meatballs are wonderful. I made 40 meatballs with the amount of meat mixture and added them all to the soup. This is a scrumptious soup, thanks so much Kittencal. I hope you never stop posting recipes you are wonderful.
3 -4

tablespoons olive oil

2 -3

tablespoons fresh minced garlic

2

medium onions, chopped

2

teaspoons dried oregano

1

teaspoon crushed red pepper flakes (optional or adjust to suit heat level)

1

stalk celery, diced

4

carrots, peeled and sliced

2

tablespoons tomato paste

4

cups chicken broth (can use beef broth)

4

cups tomato sauce (for a richer flavor use 2 cups each tomato sauce and crushed tomatoes)

1

(14 ounce) can kidney beans, drained

1

(10 ounce) can green beans, drained

2

cups chopped fresh spinach (rinsed over with cold water)

2 -3

medium zucchini, sliced thick (or coarsely chopped)
cooked small shell pasta (use any amount desired, small shell pasta or macaroni will work fine)
1⁄3-1⁄2 cup grated parmesan cheese (more for sprinkling)
salt & freshly ground black pepper (to taste)

MEATBALLS

1⁄2 lb extra lean ground beef (or use half beef and pork)

2

garlic cloves, minced

1

green onion, finely chopped (use white part only)

1

egg, slightly beaten

2

tablespoons dry breadcrumbs

3

tablespoons grated parmesan cheese
1⁄2 teaspoon seasoning salt or 1⁄2 teaspoon white salt
1⁄4 teaspoon fresh ground black pepper
For the meatballs; in a bowl combine all ingredients until blended.
Shape into 3/4-inch balls; cover with plastic wrap and refrigerate until ready to add to the soup.
In a large pot heat olive oil over medium-high heat; add in garlic and saute for 2 minutes.
Add in onions, dried oregano and crushed chili flakes; saute for about 4 minutes, stirring.
Add in celery, carrots and tomato paste; saute stirring for 2-3 minutes stirring with a wooden spoon.
Add in chicken broth, tomato sauce, kidney beans, green beans, spinach leaves and zucchini; return to a boil.
Add in uncooked meatballs; bring to a simmer (do not stir for at least 20 minutes).
Reduce heat to low, cover and simmer for about 1-1/2 to 2 hours (after about 30 minutes of cooking season with salt and fresh ground black pepper to taste).
Add in cooked pasta and 1/3 to 1/2 cup Parmesan cheese; stir to heat through (can add in more cheese if desired).
Ladle into bowls and sprinkle with more Parmesan cheese.