Kittencal's Greek Roasted Lemon-Garlic Chicken With Potatoes
Prep 20 mins
Cook 1 hr 20 mins
If you are a lover of Greek food then you will love this chicken, this is not by any means for those who have plain palette, this is a full flavored dish! --- this will fit into a 13 x 9-inch baking pan if you reduce the amount of potatoes otherwise you will need to use a slightly larger size pan, for this the chicken is cut in half do not cut into pieces, remember to check the broth in the pan frequently as it tends to cook down adding in more if needed, you may or may not need to add in more --- serve this with a crusty loaf of bread to dip into the pan juices
1 whole chicken, sliced in half (about 3 to 3-1/2 pounds)
8 medium red potatoes, peeled (left whole do not slice, can use more)
salt & freshly ground black pepper
2 lemons, juice of
1⁄2 cup olive oil
1 tablespoon dried oregano (rubbed between fingers to release the flavors)
1 large bulb of garlic (separated into cloves and skins removed or can use two heads!)
1⁄2 cup sliced green olives
8 tablespoons chicken broth (more if needed to add to the pan while cooking, can use water instead of the broth)
Directions
Set oven to 425 degrees F (set oven rack to bottom position).
Grease a roasting pan (use a pan large enough to hold the chicken halves and potatoes).
Using kitchen shears cut the chicken down the center between the breasts, then cut down each side of the back bone, then discard the back bone.
Season the chicken halves on both sides with salt and black pepper, then place skin side down in the roasting pan.
In a bowl season the potatoes with salt and pepper then place the potatoes around the chicken.
Sprinkle the whole garlic cloves and olives around the potatoes.
In a bowl whisk the juice of 2 lemons with the olive oil then drizzle over the chicken and potatoes in the pan.
Sprinkle the dried oregano over the top.
Drizzle 2 tablespoons broth into the 4 corners of the pan (do NOT drizzle on top of the chicken or potatoes).
Roast uncovered for about 50 minutes.
Remove from oven turn the chicken skin side up, drizzle the pan juices on top the chicken and potatoes, if the broth has cooked down then drizzle about 1/3 to 1/2 cup more into the sides of the pan if needed.
Continue to cook for another 30-40 minutes or until the chicken is cooked through, you may want to baste with pan juices a few times during cooking (cooking times will vary slightly depending on the size of the chicken).
Serve the chicken with pan juices.
Reviews
Most Helpful
I can't believe I posted a picture (which I never do) and forgot to write a review! This was amazing!!! Loved the flavour that the olives lend to the dish.

Excellent! This is going straight into my Best of the Best file. We loveddddd the chicken and potatoes. Everything was done perfectly. The chicken was nicely browned and crispy on the outside, while being moist on the inside. Everything was flavored beautifully. As I had the chicken out to rest, I put the potatoes under the broiler for a few minutes, to get them even crispier. Delicious recipe, Kitten!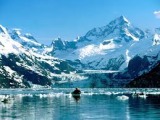 Kittencal, This recipe of yours is truly fantastic. I can not believe the flavors of the potatoes and the chicken.At the last ten minutes of cooking, I added a hand full of asparagus from the garden. I basted them with your basting juices. Thank you, Ray