Kittencal's Famous Greek Salad
Be prepared for the best Greek salad on the planet! --- plan ahead the dressing needs at least 2 or more hours to blend the flavors, I sometimes add in 1/4 cup Parmesan cheese to the dressing for a more cheesy dressing, all amounts may be adjusted to taste ---- to marinade the salad allow to sit at room temperature before serving, see bottom of instructions --- you will find this and many more of my recipes posted here http://kittencalskitchen.com/2009/04/13/kittens-famous-greek-salad/ ---also see my Kittencal's Creamy Greek Feta Salad Dressing
Directions
For the dressing; in a processor or use a wire whisk process/whisk the olive oil with lemon juice, 2 teaspoons dried oregano, garlic, dried, basil, red wine vinegar, salt and sugar until smooth (add in more oregano and lemon juice if needed).
Season with black pepper.
Chill in fridge for a couple of hours before using to blend flavors.
Place the salad ingredients in a large bowl.
Pour dressing over; toss to combine.
If desired allow the salad to sit at room temperature for 20 minutes before serving, or you can refrigerate for 1 hour (tossing a few time during sitting time).
Most Helpful
Kittencal, I absolutely appreciate your recipes. You definitely know what you're doing and have good taste and instincts when it comes to food. One thing I'd suggest for your Greek Salad is to let your chopped tomatoes, onions, cukes, and peppers, spend a few hours bathed in the dressing in the fridge, tossing periodically. Then introduce those much more flavourabe veggies to the lettuce, feta, and olives when serving. Thanks for being an ever trusted recipe resource. Cheers,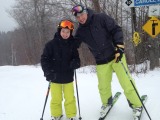 The first time I made this recipe it was a 3 star recipe for me.
I just changed the directions it a bit and it was a five star recipe!! Here's what I did:
I mixed the basil, oregano, pepper, vinegar and oil and poured over the onions and let them sit for 1-2 hours. And sprinkled the sugar and salt on the tomatoes and let them sit for a few mins before tossing them into the salad. I mixed everything together (along with the onions, and their oil/vinegar). It was one of the best greek salad i ever had!!
Thank you kittencal for a fabulous recipe!
This is a nice salad and comes very close to the one I often order in a local restaurant. I added a bit of chicken to ours to make it more of a meal. Dh really liked the dressing.