Kittencal's Easy No-Fail Make Anytime Turkey Gravy
I have been using this recipe for many years, my family loves this gravy and I have served it to dinner guests over the holidays and always receive rave reviews! --- you don't need to make this gravy using all pan drippings, if you do not have 4 cups of drippings you may mix with chicken broth to make the 4 cups, or it may be made with only chicken broth, please see note on the bottom of the recipe--- this may be made slightly ahead and kept uncovered on top of the stove until ready to serve, just whisk before using If you have any left over this gravy freezes very well or you may reduce all ingredients down to half and for a thinner gravy reduce flour by 1 tablespoon --- also see my Kittencal's Easy Make Anytime Fat-Free Gravy for more of my recipes visit www.kittencalskitchen.com
Directions
Drain the pan drippings for the roasted turkey through a fine strainer.
Let sit and then remove any fat from the top of the drippings.
Add in chicken broth or water to make 4 cups if necessary.
In a medium saucepan, melt margarine or butter.
Add in lots of black pepper.
Add in 1/2 cup flour plus 3 tablespoons; constantly whisk for about 3 minutes over low heat.
Slowly add in the 4 cups turkey broth/drippings; whisk constantly over medium-low heat until bubbly and thickened (about 3 minutes).
Use right away or keep warm over lowest heat setting, whisk again before serving.
**OPTIONS** to make this gravy using all chicken broth prepare as directed using 4 cups low sodium chicken broth and 1 tablespoon chicken boullion powder ---- or you may add in low sodium chicken broth omitting bouillon powder to pan drippings to make up 4 cups.
Reviews
Most Helpful
Well, you sure surprised me! I cooked a turkey with absolutely nothing on it, no salt, pepper, no onions, nothing, just threw it in. I made this gravy out of the juice. I added just a tad of salt, since I knew it would have absolutely no taste at all. Wrong! It didn't need the salt at all and it was very good. I can hardly believe it, but, it was! I will definitely make this many more times. Thank you very much!
We purposefully were looking for a recipe that didn't NEED to have drippings since we were sent home with a whole cooked turkey and it NEEDED gravy. We saw your recipe Kittencal and haven't been let down by you yet so we chose this and were very happy. This was so easy to make and super tasty! Thanks!
Thanks again for a great recipe!!! I made this gravy for Thanksgiving and it was a hit on the mashed potatoes and turkey -- in fact, I think my daughter's boyfriend poured it over everything on his plate. He called me later that evening to thank me again for dinner and the leftovers I sent home with him -- then he told me that it was really a "911" call as he was out of gravy. I guess I'll be making this recipe again!!!!!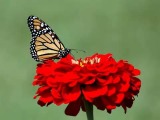 Thanksgiving Tips & Ideas >