Kittencal's Easy Creamy White Glaze
jadique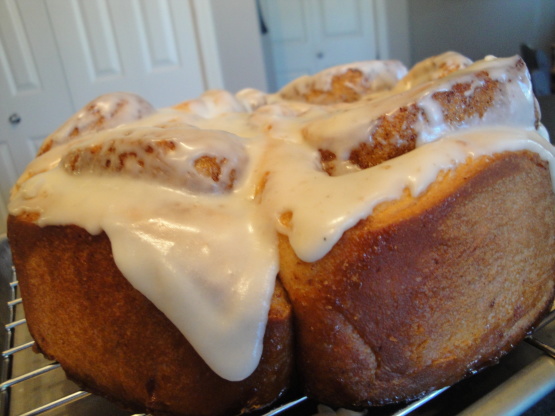 Call me crazy, but I didn't have any whipping cream, so I used 1/8 c vanilla cinnamon creme coffee mate (was making cinnamon flop) and 1/8c milk and left out the vanilla. Tastes great!
2

cups powdered sugar, sifted (please sift to remove any small lumps)
1⁄4 cup whipping cream (any amount to desired texture start with 1/4 cup, or use 18% table cream)
1 1⁄2 teaspoons vanilla extract or 1 1⁄2 teaspoons almond extract
Whisk all ingredients in a bowl adding whipping cream until desired texture is achieved (do not make it to thin, or it won't stick on cakes!).