Kittencal's Cheddar Loaves or Buns
For rolls cut the dough into 18 pieces and shape into balls, let rise as directed and bake for 20-25 minutes in a 375 degree oven. There is no need for a bread pan, these loaves are oval-shaped then baked, make certain that your bread is well browned before sprinkling on the cheese otherwise the bread will "sink" when placed back in the oven --- for pan greasing see my Pan Release, Professional Pan Coating (Better Than Pam Spray!)
Directions
Prepare a heavy-duty stand mixer with kneader blade attachment.
In a small saucepan heat the milk with butter and salt (the sugar will be proofed with the yeast) until the milk is warmed and the butter is melted; remove from stove top and cool to lukewarm (I stick the saucepan in the fridge for about 20 minutes).
Proof 1 tablespoon plus 1 teaspoon dry yeast in 1-1/2 cups warm water with 2 tablespoons sugar until foamy (about 8-10 minutes).
Place 4-1/2 cups flour in the stainless steel mixing bowl.
When the milk mixture is luke warm and the yeast is proofed add to the mixing bowl.
Start kneading adding in more flour if needed to create a soft smooth dough; knead for about 8 minutes.
The last couple of minutes of kneading add in the grated cheddar cheese; mix until combined with the dough.
Remove the dough to the counter; cover with a clean towel and let rest about 5 minutes.
Gather up the dough and shape into a ball.
Place in an oiled bowl; cover with plastic wrap or a clean towel, then let rise in a warm place for about 1 hour.
Punch down the dough and let rest covered for about 5-6 minutes.
Divide the dough evenly in half and shape into two oval loaves.
Place the two loaves onto a large greased baking sheet (leaving room between the dough).
Cover and let rise for about 30 minutes.
In a small bowl mix together the egg and water; brush liberally onto the top and sides of the dough (you will have some egg mixture leftover).
Bake in a 400 degree oven for about 23 minutes or until lighly golden brown; remov quickly sprinkle with grated cheese, place back into the oven and bake until browned (another 3-5 minutes).
Reviews
Most Helpful
If you could smell the aroma of this baking, you would immediately bakee a batch of your own! And is it good!!! I usd half the dough to make two small loavs in mini pans--resulted in two gorgeous loaves. I used the other half to make nine lovely rolls. The color, without the topping or egg wash, is a golden brown, the texture is moist, the crumb excellent. I did use good extra sharp cheddar, the flavor and scent of which is wonderful. I know I'll be making these often. Thanks, Kitz!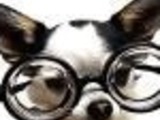 This turned out so good. I used mild cheddar and it would've probably had more cheese taste if I had used sharp but it was still delicious. The bread has such a pretty color with darker specks in it from the cheese..very visually appealing loaf. After reading the previous reviews, I skipped the cheese on top. I made 4 small loaves and they're perfect to freeze and thaw one out for a meal. Want to make some buns with jalapenos added next time. Thanks for a great recipe.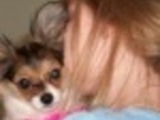 Very tasty! Bread turned out with a very nice texture and flavor, although I should have gotten a sharper cheddar. I think it would also be good with Asiago cheese. I had a little trouble getting the cheese to stick to the bread in the last step, but that is because of the round shape I made. Plan on making the rolls some time for burgers. Thanks for posting this one!