Kittencal's Brown Sugar Caramel Sauce or Ice Cream Topping
Calee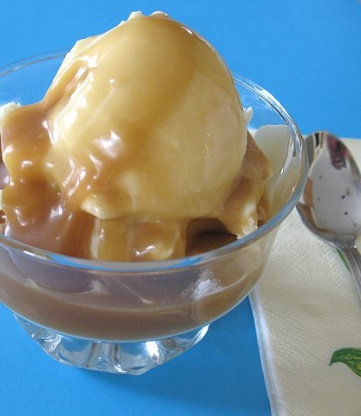 With only very few ingredients and five minutes to make it just couldn't get any easier and it tastes so good! ---it goes great with bread pudding, over ice cream and with desserts :)

This is soooo good. I use it all the time to make Caramel Macchiato's. I dumped out my store bought Smuckers Caramel, washed the no mess bottle out well and put this caramel in it. It's and convient to use. Thanks for the amazing recipe!
In a small saucepan melt butter with salt.
Add the brown sugar; whisk until combined and thickened (about 2 minutes).
Whisk in the whipping cream, until thoroughly blended (2 more minutes).
Mix in vanilla (if using) until combined.
NOTE; this sauce will thicken up more when refrigerated.