Kittencal's Blue Cheese Dressing
Mary K.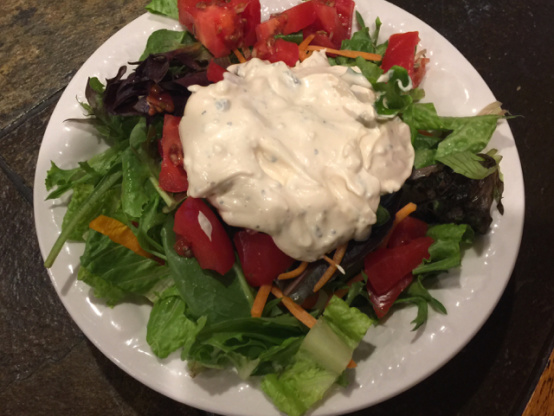 This dressing must be chilled for at least 6 hours or overnight before using. Use only mayonnaise for this not salad dressing, Hellman's mayo is the best and only dry mustard powder not prepared yellow mustard. If you are using this for a dip then you might want to reduce the mayonnaise slightly.

Another awesome recipe from Kittencal. The second time I made this, I added about a half a cup of buttermilk to thin a little (personal preference) and it was still nice and thick and creamy. The hardest part of this recipe is waiting the 24 hours. Thanks so much for another great recipe Kittencal.
In a bowl whisk together the sour cream, mayonnaise and Worcestershire sauce.
Add in mustard powder, garlic, hot sauce, seasoned salt and pepper; mix to combine.
Add in the blue cheese; stir to combine.
Cover and chill for 24 hours before serving.
Delicious!