Kitchenaid Pull-Apart Dinner Rolls -- Small Batch
scfl76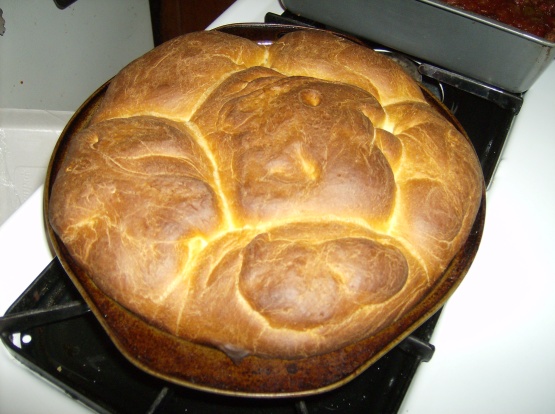 My recipe - loosely adapted recipe from the internet.. Great!

Top Review by scfl76
These rolls were quite delicious- very fluffy. I used instant yeast and it worked fine. The dough nearly rose right out of the pan! I did find that, for my oven, 30 minutes was too long to bake. The sides and bottom came out hard and nearly burnt. I really like that this makes a small batch. It's perfect for our family of three.
Place Warm water, yeast and sugar in the mixer bowl. Let sit for 5 minutes or until bubbly.
Add in butter, beaten egg ans salt : mix together.
Add flour, a little at a time ( you may need more or less)until a smooth dough is formed. Knead with dough hook for an additional 5 minutes.
Place dough in oiled bowl-turn over dough bowl so oil is on both sides. Cover with saran wrap. Let rise for 1 hour or until doubled and light.
Punch dough down and divide dough into 6 pieces. Rolls dough balls and place into greased round ( 9") or square baking pan. Cover with wrap and let rise for another 30 minutes.
Bake in preheated 400 F oven for 30-35 minutes or until golden brown.
Remove from oven and brush with additional butter. Let rolls sit in pan for 20 minutes before taking out.