Kitchenaid Kneaded Basic White Bread
TJfromFL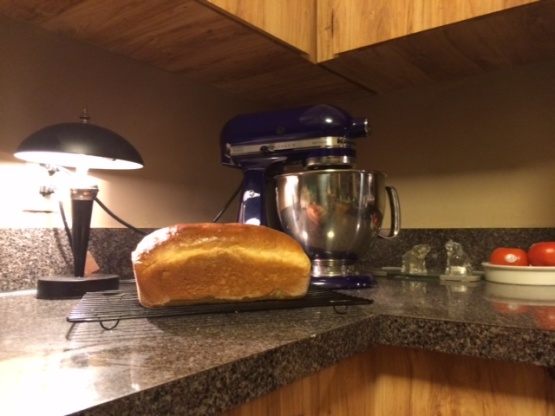 This recipe is for us oldster with bad joints and a decent mixer. My Kitchenaid does all the kneading. Makes one loaf. Good luck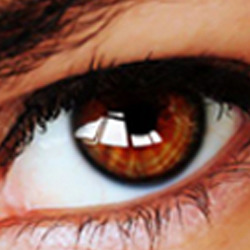 Nice flavor, crumb and crust! I admit it! I mixed this on the dough cycle of my ABM. I have a Kitchenaid mixer, but the ABM is much more convenient. I made the recipe as written, EXCEPT I added 3/4 teaspoon salt, and made the dough into 21 small sandwich thins topped with toasted sesame seeds, instead of shaping it into a loaf. I baked the thins at 400F for 10 minutes. Tagged as a Preemie adoption, Spring PAC 2014.
Add water, milk, sugar, honey, and oil to pot and warm to 120 degrees.
Remove from heat, add yeast to mixture, stir until dissolved, and let foam, up to 10 minutes.
In mixer, put in all flour and salt, leaving out just enough flour to very lightly flour your board.
Once yeast mixture has foamed, add to flour and mix using bread hook for one minute on power setting 1.
Move mixer to setting 2 and mix/knead another 9 minutes.
Remove dough from mixer, roll lightly on board to shape into a somewhat smooth ball.
Place dough in greased bowl, roll to coat, cover with plastic wrap and a towel, then set in warm place to rise until doubled (about 30 minutes).
Once doubled, punch down and transfer dough back to mixer. Knead with bread hook another 3 - 5 minutes.
Tightly roll loaf (look for directions on this site) and put in oiled bread pan.
Lightly cover with plastic wrap and napkin and let rise in warm place 30 to 45 minutes.
Put in preheated 375 degree oven (water bath optional) and bake 45 minutes.
Cool on rack immediatly.