Pam-I-Am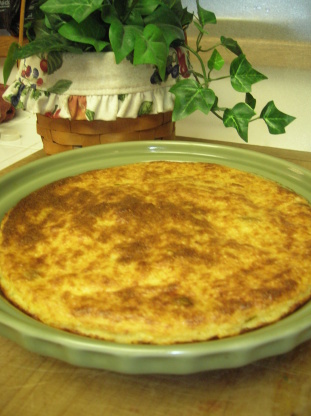 We Southerners love our grits. This is an easy delicious casserole that makes a good side dish for dinner, brunch, or breakfast.

I made this for a work brunch and it was a big hit. I sprinkled some cheese on top, and was too lazy to add the garlic. The Knorr "secret ingredient" is what makes this recipe the BEST cheese grits casserole!
Spray a 1 1/2 quart baking dish with nonstick cooking spray; set aside.
In a large saucepan, bring water and milk to a boil.
Add in the soup mix and whisk until blended.
Using a wooden spoon, slowly stir in grits; continue stirring until the consistency is smooth.
Cook and stir grits for 5 minutes or until they are thick and creamy.
Take saucepan from heat.
In a small saucepan or skillet, melt butter over medium heat.
Saute/stir onion and garlic for 3-5 minutes or until they are softened.
Add onion-garlic mixture to grits; stir to combine.
Add eggs and cheese to grits; stir to combine.
Transfer mixture to baking dish.
Bake in a 350° oven for about 1 hour or until set.