Kisha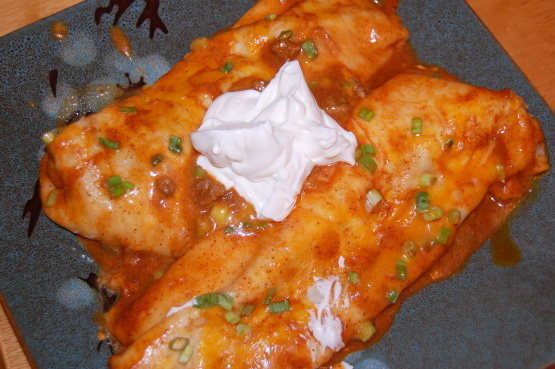 Recipe for the enchilada sauce my mom used to make, tweaked a little bit for our tastes, was a success even with my picky teenager!
Pre-heat oven to 350*.
Brown flour in bacon drippings until almost burned; remove from heat.
Add next 5 ingredients; mix well return to heat.
slowly add water stirring to a smooth red sauce, then add tomato sauce; simmer 15 minutes.
prepare enchiladas as usual.