Kisel's (Pureed Fruit Dessert)
twissis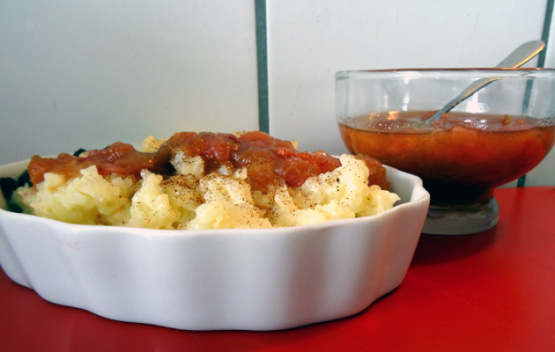 This is pure flavor from russia, Many variations, i will put some here. They look stunning in clear glasses. i have not tried it yet but the picture is gorgeous

Made for Family Picks of the Culinary Quest 2014 & for the Agents of Quest - I made 2 batches of the rhubarb version & froze the excess in jelly-sized jars for later use. I happily get a generous supply of rhubarb from the garden of a friend & your recipe used the last of the season gift from her. The 1st batch was made as written (w/a bit of vanilla added) & served w/a simple commercial vanilla pound cake for a lovely combo. For the 2nd batch, I also added a bit of vanilla, but I halved the potato starch to get more of a sauce consistency as we like this mixture atop ice cream w/cookies on-the-side as a dessert for guests. Both of my versions will find a happy home at our table for months to come. Thx for sharing your recipe w/us. - Edited to Add: Since I made a dbl batch of your recipe, am enjoying the bounty & also gave it Honorable Mention in the Best of the Quest -- I thought it also deserved a pic. I made a delicious rice pudding for the Football Pool & used my more sauce version as a topping for it. As expected, it was excellent.
Place the fruit in an enameled or stainless saucepan and pour water over. Boil over high heat, then reduce to a simmer. simmer for 10-15 mins until tender.
With the back of a spoon rub through a fine sieve set over a mixing bowl and add sugar (i would taste after a 1/2 cup). Return to the pan and bring to a boil again. Reduce heat to moderate, stir in the dissolved potato starch and, stirring constantly cook another 2 or 3 minutes until it thickens slightly. Cool to lukewarm and pour into dessert dishes. Refrigerate at least 4 hours before serving.