King Arthur's 100% Whole Wheat Loaf
fawn512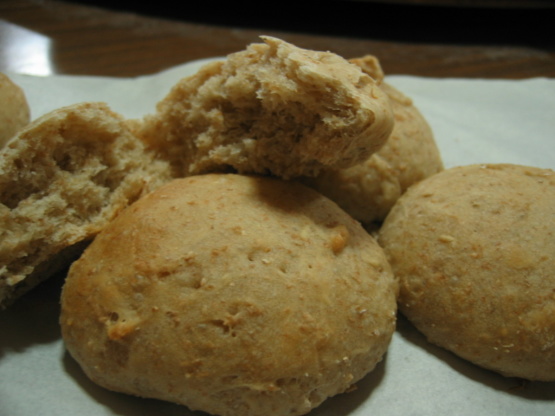 this was taken from King Arthur flour's. If you're looking for chewy/yeasty bread, this is the recipe to try
Combine all ingredients to form a shaggy dough. And rest 20 minutes for the flour to absorbe the liquid.
Knead 10 minutes til smooth. It would look wet at first but it will come together, though it would remain sticky.
Use mixer to knead. If by hand, it would be a smaller and denser loaf.
Place in grease bowl, turn to coat. Cover let rise 1 hr (it took me around 40 min with instant yeast).
Shape and place in greased loaf. Cover with lightly greased plastic 1 hr (took me 30min) til crowned.
Bake 350 F 45min.