BecR2400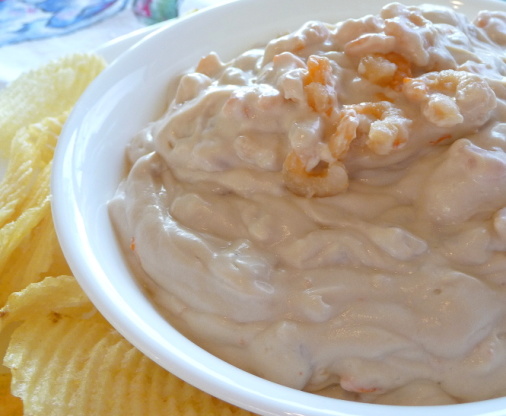 Nothing could be simpler than this family favorite dip! Tiny baby shrimp (from the can), equal parts of mayonnaise and sour cream (light is good), soy sauce and sugar. That's it! Great served with Ruffles potato chips (my favorite!), or with celery sticks or beef stick. From my sisters best friend, Kim. Note: Cook time is chill time.
Mix all together and refrigerate 8 hours or overnight.
Serve with potato chips, beef stick, or celery sticks, etc.
Enjoy!