VickyJ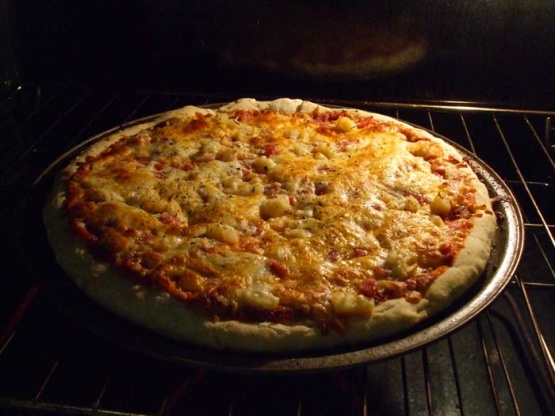 I got this recipe from a friend many years ago, and it makes a good, easy pizza crust. I believe those Fleishmann's packets equal about 2 or 2 1/2 tsp of yeast.
Mix and knead by the method of your choice (I like to use the bread machine).
Let rise until doubled.
Roll/spread it out into pizza pan.
Spread a thin coat of olive oil over the crust to keep it from rising too much while you add the sauce and other toppings.
Bake at 425 degrees for 15 minutes or until done.