Kim's Easy Crock Pot Maple Country Ribs
Bergy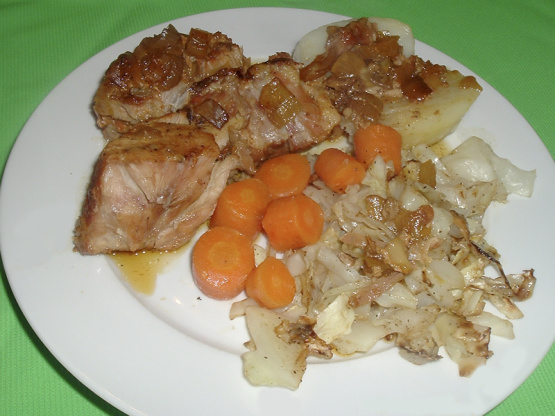 Got this recipe from a very busy friend, Kim, who loves good food but sometimes doesn't have time to cook. This is a great tasting meal. I have served it with rice or mashed potatoes and vegetables.

These were absolutely delicious and the ribs fell right off the bone. I used pork back ribs for this. They were melt in your mouth wonderful. However, I didnt feel the the recipe makes enough sauce so I made lots since I love it like that. Other than that. Great recipe. I will use this again. Thank you for a great recipe.
Place ribs in crock pot or slow cooker.
Combine the remaining ingredients and pour over the ribs.
Cook on low for 7 to 9 hours, or until very tender.
Serve as desired.