Kimchi Chi-Gae (Kimchi Soup)
mianbao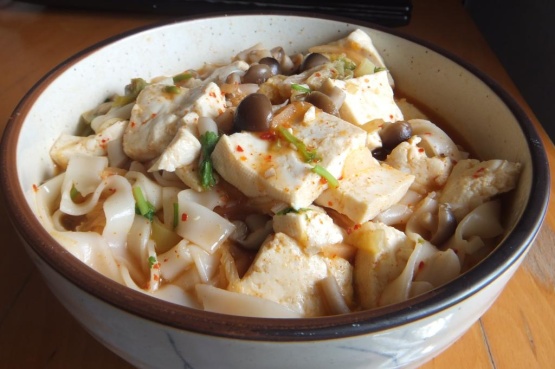 I'm not much of a fan of chicken noodle soup when I have a cold but I do need to add liquids to my body when I am sick so I make a quick batch of this soup and it helps to open my nasal passages as well as easing my congestion.

This is delicious! And very easy to make, even if you made the noodles from scratch, like me. I will confess to not paying a lot of attention to the amounts of the ingredients. I used all the ingredients, but did add them in amounts that were convenient for me. The only thing I changed was about 1 tablespoon minced fresh coriander leaves at the very end of the cooking. Thank you very much for posting this lovely recipe.
Place green onion and garlic in simmering broth.
Add Kimchi and other ingredients to broth.
Bring soup to boil and simmer for a few minutes.