Xexe383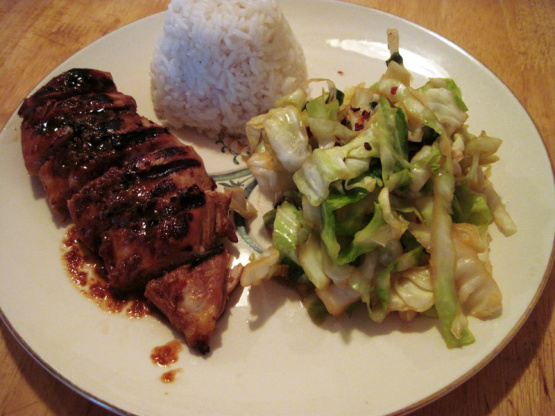 Traditionally kim chee takes months to prepare as it is set in stone jars to mature. Here is a quicker version where you can have kim chee ready in one day!

Sue, I loved the recipe. I did take some artistice license. Instead of Red Pepper I used 2 tbsp Siracha, 1/4 c. Vietnamese Chili, paste and 4 oz. Sweet chili sauce w/ garlic. I also added a couple tbs of fish sauce...Dang...That is goood.
Chop cabbage coarsely and place in a large dish.
Sprinkle cabbage with salt; let stand 3-4 hours.
Squeeze cabbage dry with hands and place in another bowl.
Add remaining ingredients except sesame oil, and mix well.
Refrigerate at least 24 hours before serving.
Sprinkle with a few drops of sesame oil on each serving, if desired.