3 Reviews
This one left me a bit off-KILT-er, puckering from the lime juice and definitely impaired from the scotch and Drambuie. So I took an off-KILT-er photo for you. Made for The Wild Bunch of ZWT8 for its visit to Britain.

Love the name and enjoyed the drink!
I'll bet this will lift the kilt off Sean Connery! I know this called for a single malt Scotch, and Cutty is a blended Scotch, this is still very enjoyable and can finally make me a Scotch drinker! Now my DH will be hiding his hooch. :roll: Thanks, Mikekey, for an awesome way to wind down ZWT8 with a taste of Great Britain, for team Diners, Winers, and Chives.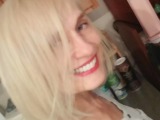 Kilt Lifter (Cocktail)