Prep 10 mins
Cook 15 mins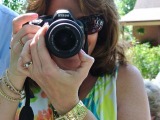 For some reason, I was craving this one evening even though I had never had it before. I decided to try it and the family declared it a winner. I use Hillshire Farm's Turkey Polish Kielbasa, but I'm sure any kind will work.
Directions
Heat olive oil in large skillet over medium high heat. Add the onions and peppers and stir fry until tender.
Add kielbasa and continue to stir fry until everything is golden and heated thoroughly, about 10-15 minutes.
Serve over prepared long grain wild rice or couscous. (The garlic and/or Parmesan couscous varieties go especially well with it. My kids also like to add ketchup to theirs.).