Ms B.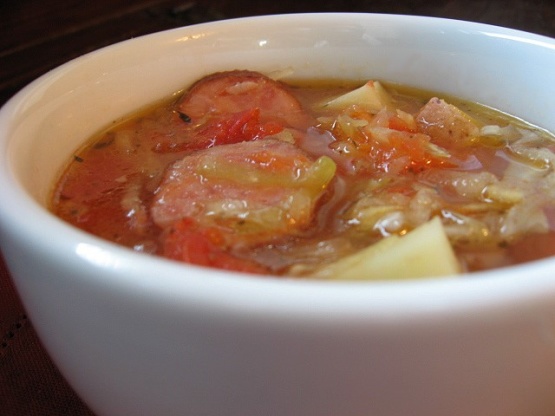 made this the other day and my husband raved about it. Said to be sure and keep recipe and use often!! Very easy to make
Slice sausage and put in crockpot.
Add cabbage potatoes carrots chicken broth and diced tomatoes.
Add Italian seasoning for flavor.
Cook on high for 3 to 4 hours.
It will cook down and make more juice.