Kielbasa, Onion and Potato Scallop
Karen..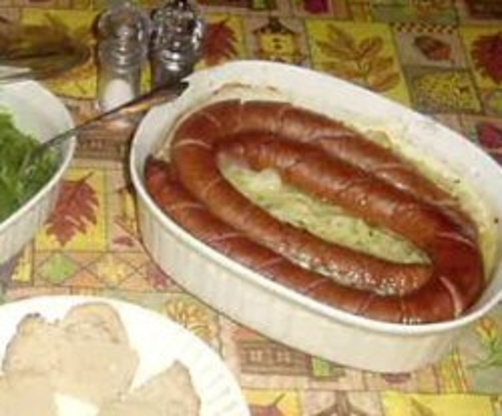 Similar to regular scallop potatoes but interesting with Kielbasa! A real timesaver and short-cut using packaged potatoes.
In 12x8x2" baking dish, mix potatoes, sauce mix, boiling water, butter and milk.
Stir in onion.
Place sausage on top.
Bake in preheated 400 degree oven 30 to 35 minutes until potatoes are fork tender.
Let stand 2 to 3 minutes.