Lainey39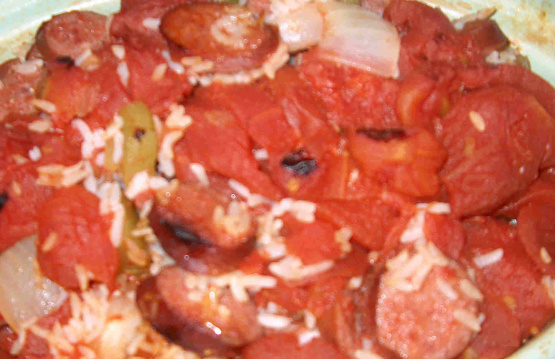 This is a quick and tasty weeknight meal. All you need is some crusty bread and a salad to complete the dish!

So sorry, but I was not impressed with this dish. Way too bland. Needs some umph'.
Preheat oven to 375 degrees.
Combine all ingredients in a 2 1/2 to 3 quart casserole dish.
Bake covered for about 1 1/2 hours to 2 hours.
Top each serving with some butter, if desired.