Bergy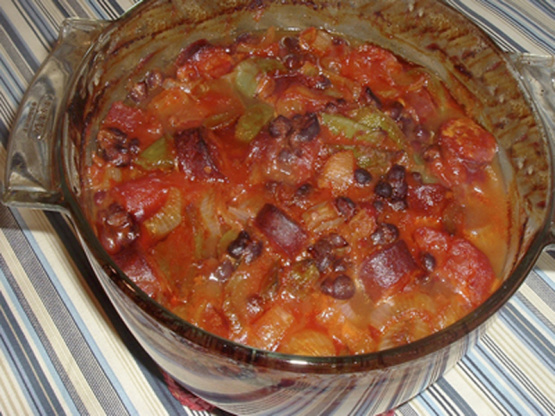 Two of my husbands favoite things are beans and kielbasa. so he just loves this. but i think it is better the next day. hope you all enjoy it.

Excellent! I did add the cider vinegar, and used only 4 oz of Ketchup and 4 oz of BBQ sauce. I also only used 1/4 cup brown sugar. I cooked it for 1 hour at 375 and it was perfect! My husband actually complained that I served it over rice because he loved the sauce so much. Thanks for the great recipe!
MIX AND BAKE AT 350 FOR 1 HR COVERED.
1/2 HR UNCOVERED.