Pick the colors of the rainbow and find something to eat for each color.
We used

1 slice ham (lunch meat)
1⁄4 cup carrot
1 slice yellow cheese
1⁄8 cup M&M'
1 (8 ounce) bottle grape kool-aid
Directions
Arrange all ingredients in the shape of a rainbow.
We chose:.
Red - Lunch Meat.
Orange - Carrots.
Yellow - Cheese.
Green - Grapes.
Blue - M&M's.
Purple - Kool-Aid.
I sent all my ingredients with my daughter to school so she could arrange them herself.
Reviews
Most Helpful
Apparently GRORDAN*RAMSAY*ROCKS does not have kids cause this is a great idea thank you chef #566997 for turning my kids boring lunch fun again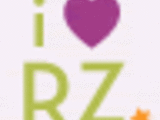 I'm not rating this on taste because frankly the taste would be so variable based on what you used. I love this idea. This would turn boring ingredients into something fun. I can't wait to surprise my younguns with this. I'm going to make sure I have proper rainbow ingredients on hand for lunch tomorrow.