lets.eat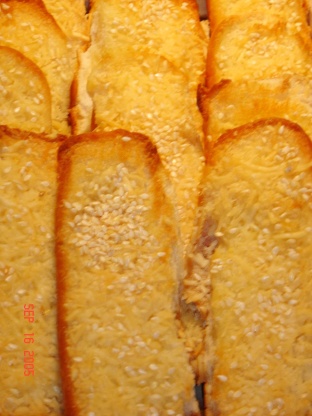 My grandsons devour these. They're simple, nutritious and make a great after school snack. From start to finish, these can be ready in literally minutes.

I had some left over Hotdog buns and remembered I had found this recipe. I tried it out last night to "complete" my meal. A hit with my family! Thanks for sharing!
Preheat oven to 450 degrees.
Brush the cut side of each bun with the melted butter.
Place on an ungreased cookie sheet.
Combine cheese and sesame seeds; sprinkle over buns.
Bake 7-9 minutes or until golden brown.