CandyTX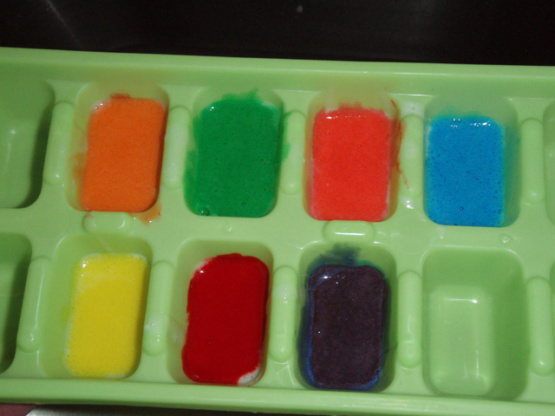 KIDS LOVE THESE!!! So much cheaper and easier than the kind you buy at the store.

Top Review by GS9222
Thank you! We tried this today and my 5 yr old son said he had a lot of fun (until his 2 yr old sister dumped it all into the tub :-) No staining. I used generic liquid baby soap to ensure "no tears".
1⁄3 cup mild clear Joy dishwashing soap

1

tablespoon cornstarch
food coloring
Mix cornstarch and liquid soap in bowl.
Pour into ice cube tray, filling about 1/2 full.
Put 4-8 drops of different food coloring colors into each section and mix till blended.
I usually use toothpicks to mix when in the ice cube tray.
Give to the kids and let them at it!
This washes your child, and will wash off the walls too!