Kidney Bean Salad Spread or Dip
flower7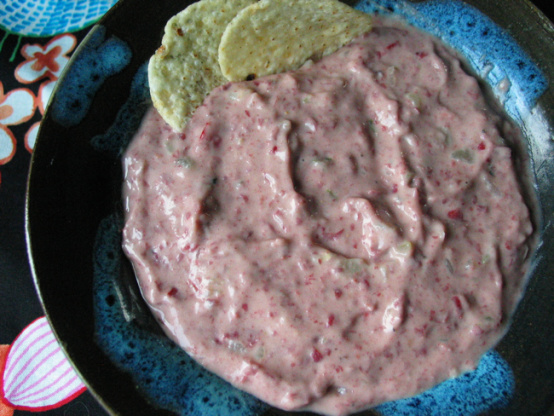 I love kidney bean salad, and wanted to make a dip or a spread with the same flavors. You could use sweet pickle relish if you prefer that flavor.

Very interesting dip. I followed the recipe except for halving it and replaced celery (yuck) with some chopped sweet pepper instead. Oh, and I also left out the salt (wasn't needed IMO). Used homemade dill pickles. Almost forgot, the food processor was having trouble with the thickness so I added a Tbsp of water to thin a little. Served with tortilla chips. Not sure I'll make this again but I'm very happy to have tried something different with one of my favorite ingredients (beans!) Thanks for sharing :)
Process beans with vinegar and mayonnaise until smooth. Place in medium mixing bowl. Mince vegetables in processor until small. Add minced vegetables to beans, add seasonings and mix until incorporated. Refrigerate for a few hours or overnight.