Kicked-Up Margarita Chicken Wings
Noo8820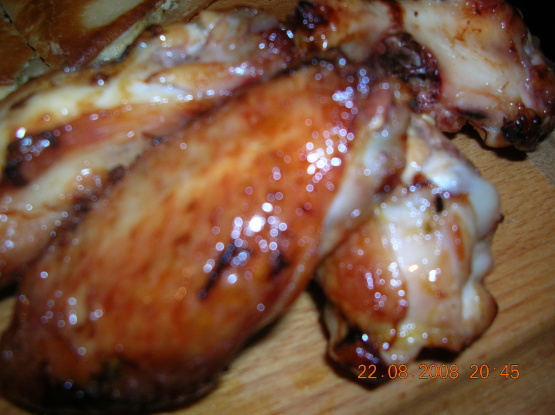 YUM -- a margarita and a wing all in one! (These can be baked in the oven as well as grilled.)
Wash the wings, pat dry and place in a large resealable plastic food bag.
In a small bowl, combine the tequila, orange juice concentrate, lemon zest, lemon juice, garlic, cumin, black pepper, salt, and cilantro. Pour the marinade over the wings in the bag. Seal the bag and refrigerate several hours or overnight.
Prepare a medium-hot charcoal fire or pre-heat a gas grill to medium-high.
Drain the wings, discarding the marinade.
Grill the wings, turning often, until they are slightly charred and cooked through, about 25 minutes.
To bake: Preheat oven to 375 dg. and bake on cookie sheet for 45 minutes, turning once after 25 minutes, or until brown.