KFC Coleslaw by Real Employee
lazyme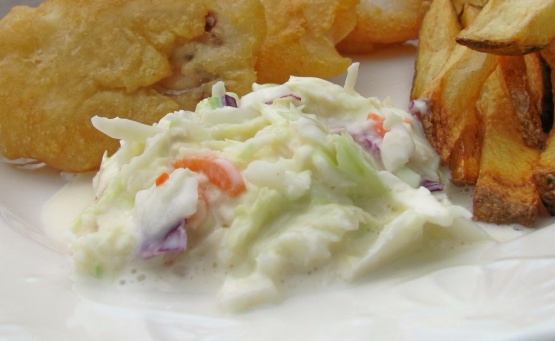 I worked for KFC for 3 years and coleslaw making was a near daily occurrence. This is the real recipe scaled down to table size. I see lot of recipes claiming to be the real thing but none are. This is the real thing. The sugar amount is not a typo. ***I updated the recipe because I left out the onion

This is how KFC in Australia used to make their coleslaw but with normal white vinegar instead of cider and some onion thrown in. Great recipe that I have been searching a while for. Thanks for posting.
Mix all ingredients except cabbage mix/onion.
Pour over cabbage mix.
Mix well and refrigerate.
Stir a few times before serving.
Slaw best if made several hours before serving. It will get watery after several hours but that is normal. It will keep for 3 day in the fridge.