Key Lime Sparkler Cookies
twissis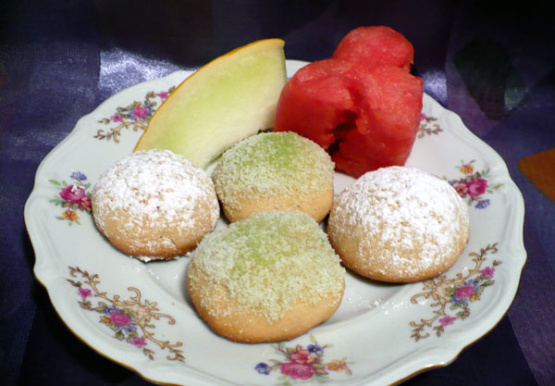 Mouth-puckeringly tart AND satisfyingly sweet, these crunchy, sugar-coated cookies are bound to quickly become a family favorite. This recipe is from the King Arthur Flour website.

Yummy little summer cookie. No lime oil, so I zested a few limes and used that instead -- was just fine. The citric acid adds a nice tiny burst of tart. Not into the sparkly -- just rolled it in powered sugar and they were ver nice. Got lots of compliments on them when I served them. Easy and delicious -- thanks for sharing.
*citric acid (also known as sour salt) is what gives the cookies their sour bite—if you want less tang, use just a pinch.
In a medium-sized bowl, beat together the butter, sugar, salt, and baking powder till well blended.
Beat in the lime juice, lime oil, sour salt (citric acid), and the egg.
Blend in the flour thoroughly.
Roll the dough into 1" balls, and place them on lightly greased or parchment-lined baking sheets.
Bake the cookies in the top third of a preheated 350°F oven for 14 to 16 minutes, until the cookies are browned on the bottom.
Remove them from the oven, and cool on the pan for about 10 minutes before transferring to a rack.
Mix together the sugar coating ingredients in a pan or bag.
Gently shake and roll the still slightly warm cookies in the sugar till coated. Allow the cookies to cool completely, then repeat, coating again with the sugar.
(If you're freezing the cookies, you may choose to recoat the cookies in sugar once they've been removed from the freezer, before serving.).